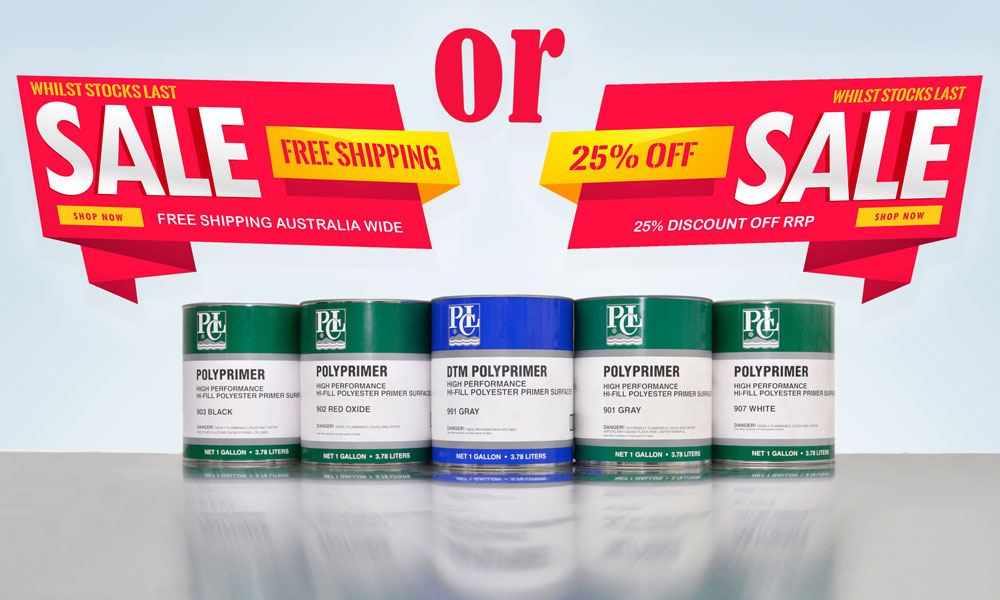 CHOOSE YOUR DEAL
"FREESHIPPINGPCL" or "25%OFFPCL"
Choose the Deal that suits you. FREE SHIPPING Australia wide or 25% off ANY selected PCL Automotive Primers! Strictly whilst stocks last.
Choose your coupon code "FREESHIPPINGPCL" or "25%OFFPCL" Enter it out the checkout to claim your deal.
PCL has been a leader in the vehicle refinishing industry for over 85 years and offers a complete line of industry leading automotive refinishing products. PCL is one of the most environmentally responsible automotive coatings manufacturers in the US.
PCL's latest polyprimers are:
Highly corrosion resistant.
Compatible with almost all topcoats.
Fast-drying, ready for sanding in just 1 hour.
Lead free and low-odor.
Chromate free for improved adhesion.
Free from toxic Isocyanate, without the drawbacks of water-based primers.
Can be sanded dry and wet
Can be top coated with all finishes
Solvent and water proof
85% solid content
Can be sanded in 1 hour
Lead and Chromate free
Isocyanate free
Self-guide coating (excludes white)
Applied over bare metals